Whelping Pads by BreederBase
---
The surface on which your new pups live is important. For strong joints, muscles, and bodies, this surface should offer traction, consistency, dryness, and cleanliness. Some whelping pads slip around and bunch up which presents the risk of puppies getting "lost" underneath. The Dura-Whelp Pads make it easy to give your pups the best surface possible.
Heavy-duty striped "non-skid" backing keeps pad in place and allows moisture to pass through

We sew velcro in each corner to aid in a secure placement of the pads

Fabric constructed with no loops that endanger puppy toenails

Imitation Lambs Wool ~ Acrylic Whelping Pads
---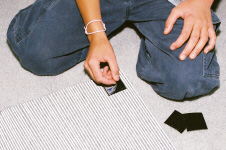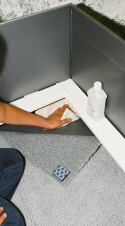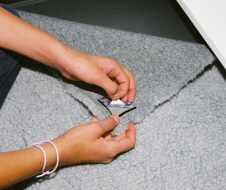 **We now sew velcro in each corner to aid in a secure placement of the pads!!**
Each of your pads will attach to the fasteners you apply to box corners
Instructions included with the pack
---
Machine wash, hang dry. It's that easy!
Our customers are getting another set of pads after 4-5 years of whelping
We recommend getting at least 2 pads per whelping box so one can always be in with the puppies
Even if you don't choose our whelping pads, please use a suitable alternative
---
| | |
| --- | --- |
| SIZE | DIMENSIONS |
| Small | 34" x 34" |
| Medium | 40" x 40" |
| Large | 48" x 48" |
| Extra-Large | 60" x 48" |
The Custom Fit ensures that your pups will have a good surface on which to take their first steps.
---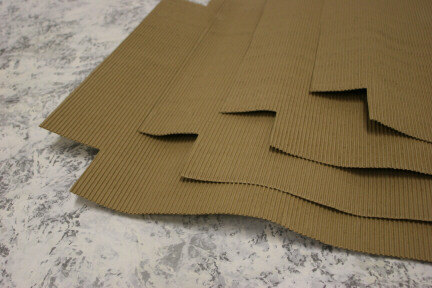 Our Disposable Liners (sized to fit the pads) are made of single sided courgated craft paper and are designed to be placed under the Pad. The Liners help keep your pad in place at the same time absorbing wetness. When a liner gets wet, simply replace it.
---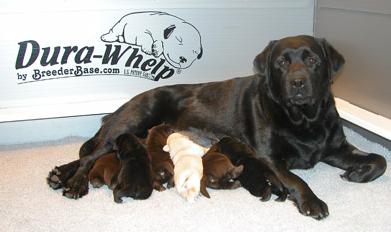 BreederBase
Call Toll Free @ 1-800-998-3331
P.O. Box 8 Clifton ID 83228, USA